Join us!
At #eidas23 you will experience a diverse programme of interactive workshops, insightful keynotes, best practice examples and concrete recommendations for action from across the EU. Discover technology trends, discuss the eIDAS Regulation and expand your network.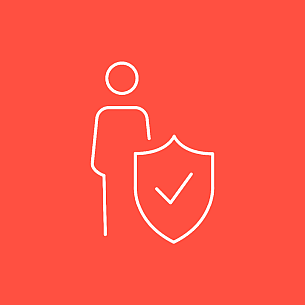 Best practices for Trust Services

Electronic signatures, time stamps, delivery services and certificates: trust services enable the digitalisation of paper-based processes and thus create the basis for intelligent electronic workflows. At the #eidas23, you will learn about different trust services and concrete use cases to realise the digital transformation in your company securely, quickly and efficiently.
Digital Identities & ID Wallet

How do we actually digitise the ID card and the wallet? And what potential does digital identity hold for the industry? The ID Wallet is a digital wallet for self-managed identities to identify oneself without cards and papers, for example when checking into a hotel or checking one's driving licence. At the eIDAS Summit, we will discuss what the wallet looks like and what it can do, as well as the potentials and challenges associated with the topic of digital identity.
Technology trends

Whether cloud, blockchain or cryptography: new technologies are shaping our future and shaping business processes. Find out at #eidas23 which opportunities and perspectives this opens up for companies, and how exactly tech trends and eIDAS tools can be combined for more efficient business processes.